Welcome to the Xmen Guild Website
Diablo III
Khamun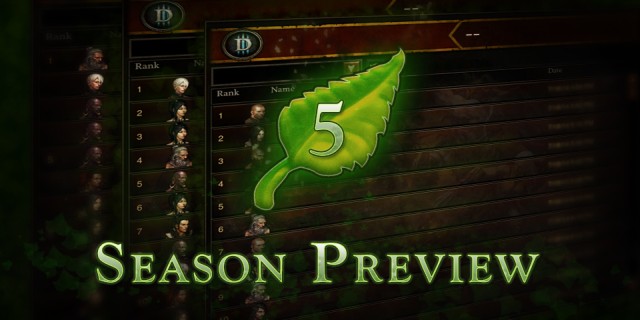 So it's the start of another Diablo III season (5), and I've found myself a little distracted with it of late, so my WoW time has slipped a bit (a lot) and the joy of starting a new D3 character has taken over my interest for the moment. Back to WoW later...
Happy New Year Xmen
Khamun
Gone is 2015 (thank fuck!) and here begins 2016. Hope you all have a good and safe one. Catch you all online.
New Social Activity
Khamun
Finally bit the bullet and decided that we should add some social interaction. So welcome Facebook comments, likes and shares to the site.
There's a new Social page for logged in members to say whatever needs to be said. Feel free to start chatting away.
Merry Winter Veil
Khamun
Another year is pretty much done. The Winter Veil is upon us once more, and its time to celebrate family and friends.
Hopefully you all have some time off to enjoy a cold beer
and some delicious food.
If all goes well, next year should be a good year for Xmen. We will be celebrating 10 years. And although Xmen is not currently in the same league as it was back then, we are hoping to increase our numbers once again and bring Xmen back as a friendly and helpful guild on Aman'Thul. I hope you can all be there to help out.
In the mean time, have a Merry Winter Veil and a Drunken New year!
~ Khamun & Wiccan
Inscription - Glyphs
Khamun
I never really concentrated on Inscription until I decided that I wanted to add a load of Glyphs to the Guild Bank. But now that I have, Inscription is hands down the most difficult profession to level.
Most professions can wait until you reach maximum level - or end game - to level up quickly. And while you could do that with Inscription too, in order to extract glyphs, you need to go through research for each major ink type until you can't research any more. As I've found out recently, this uses a huge amount of herb resources. Considering that you require 5 of a type of herb to mill, which yields anywhere between 2-4 pigments that then need 2 pigments to be turned into ink, and each research required 3 inks.
My recommendations if you want to start Inscription as a profession, start it early, and definitely use Herbalism as your other primary profession. Then just gather, gather, gather. Every herb counts.
On the positive side however, Glyphs tend to sell well on the Auction House, which is understandable considering the pains an Inscriber must go through to learn them.
Bank Update
Khamun
After spending a few near full days scouring the World (of Warcraft) for at least one of each mat from Azeroth, through to Outland, up to Northerend, down to Pandaria and of course through to Draenor; I decided to take some drastic action and completely revise the whole banking concept.
One of the main reasons for this is the way that WoW handles professions now. In that you don't really need to start a profession until you reach the area of the new content. Given that you will spend nearly all your time in the new areas of the expansion, that's what I've concentrated on.
The idea is that there will be a tab for general guild stuff like tabards and bags, then another for glyphs (may need a hand filling this up), another for potions & flasks, another for food, another for the current expansion mats (there is potential to store a LOT of mats, so I encourage you to help fill it up), and one for crafted items.
Xmen Guild Image Gallery
Khamun
The Xmen Guild Gallery is now available. Show off your transmog, or your cheesy smile, your amazing Garrison or whatever else you have to offer. So why not grab your
S.E.L.F.I.E. Camera and get snapping.
Guild Bank Tab 8
Khamun
We are very close to achieving our 8th Guild Bank tab. We require a Level 85 Draenei and Dwarf Monk.
If you can get a toon up to that level, or take the easier route of recruiting someone, I'll pay you for your troubles.
Update: I have created a Draenei Monk and as of typing this is at L70. So we only need a Dwarf Monk to complete the list.
We're Baaaack!
Khamun
It's been a while, but we're back!
Wiccan has been involved in many professional duties that have distracted him (and continue to do so), so he will make an appearance as much as is possible.
Khamun has gone through some personal issues that took him away from the World (of Warcraft), however, is back and focused more than ever.
As of now, the Guild bank has had a very overdue clean out. Wow it's amazing what a few years of not looking after it can do. Guild Bank repairs have been reintroduced, and 500
has been deposited as a starter. We hope that you guys will contribute to keep it available for all members.
At the moment the Guild Bank Repairs are set quite low, but seeing as we once had ~30K
and was down to just 11
, it's probably time to build that back up again. Once there are more funds available, the repairs for all ranks (except Recruits) will be increased.
Also, there is a completely new ranking system. For all the details, you can view it here.
We hope to see you in game. Feel free to drop us a line if you have any queries or anything else.
~Khamun